About Venture Farms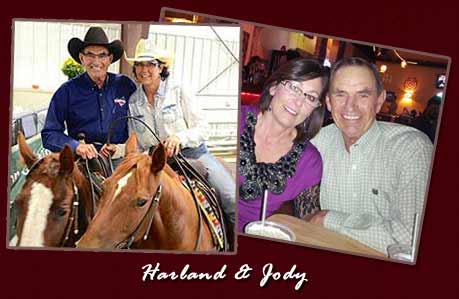 The heart of Venture Farms is located in Weatherford, Texas with additional facilities located in Ellensburg, Washington. The primary horse operation is maintained in Weatherford. Additional facilities for roping, barrels and cutting along with yearling cattle are maintained in Ellensburg, Washington.
Venture Farms is owned and operated by Harland "Ske" and his wife Jody Radomske. They have three children Jason, Kyle and Raley Mae. The Radomske family sell, show and raise top quality cutting, barrel and rope horses.
"Our family is a testimonial to the fact that cutting can be a great family sport." says Ske. He, Jody and daughter Raley Mae all compete. Ske has been cutting for over 30 years with many National, Regional, and local championships to his credit. He served for 28 years as a director of the National Cutting Horse Association. He is a Past President of the Northwest Cutting Horse Association and of the Washington State High School Rodeo Association. He is a member of the NCHA Hall of Fame, and Raley is a member of the NCHA Youth Hall of Fame. Like Ske and Raley Mae, Jody has several trophy saddles to show her success. She recently competed and finished in the 2014 Top 5 Novice Non Pro NCHA World Standings.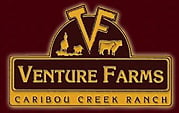 Harland and Jody Radomske
Mailing Address:
2847 N FM 113
Weatherford, TX 76088
----♦----
Office: 509-929-1710
info@venturefarms.net
Click here for directions