About Venture Farms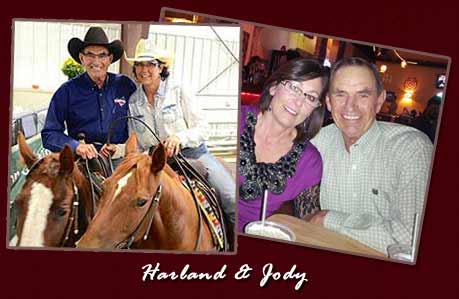 The heart of Venture Farms is located in Weatherford, Texas with additional facilities located in Ellensburg, Washington. The primary horse operation is maintained in Weatherford. Additional facilities for roping, barrels and cutting along with yearling cattle are maintained in Ellensburg, Washington.
Venture Farms is owned and operated by Harland "Ske" and his wife Jody Radomske. They have three children Jason, Kyle and Raley Mae. The Radomske family sell, show and raise top quality cutting, barrel and rope horses.
"Our family is a testimonial to the fact that cutting can be a great family sport." says Ske. He, Jody and daughter Raley Mae all compete. Ske has been cutting for over 30 years with many National, Regional, and local championships to his credit. He served for 28 years as a director of the National Cutting Horse Association. He is a Past President of the Northwest Cutting Horse Association and of the Washington State High School Rodeo Association. He is a member of the NCHA Hall of Fame, and Raley is a member of the NCHA Youth Hall of Fame. Like Ske and Raley Mae, Jody has several trophy saddles to show her success. She recently competed and finished in the 2014 Top 5 Novice Non Pro NCHA World Standings.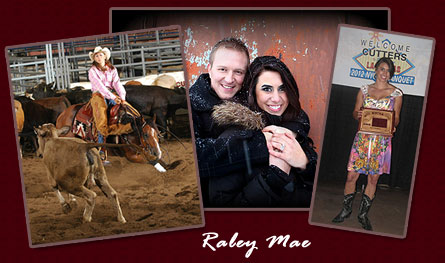 Raley Mae is an active NCHA cutter and rodeo competitor with Four National Championship titles to her credit. She was the 2004 NCHA $10,000 Amateur World Champion and was the 2006 and 2008 National High School Rodeo Girls Cutting Champion and 2008 National High School Rodeo All Around Cowgirl.

Raley Mae and husband Greg Zebrauskas make their home in North Ft. Worth, Texas where Greg is a Senior Financial Analyst. Raley Started her own Livestock facility provider business: Venture Equine Solutions, she is the Texas and Oklahoma dealer for Noble Panels and Gate. She graduated from New Mexico State University, in 2013 with a degree in Ag Business & Economics with a minor in marketing. She was the 2008 National Student President and the 2007 National Student Vice President for the NHSRA. She has many rodeo accomplishments with the 2008 National High School All Around Champion Cowgirl title as being one of her most prized. Raley Mae also loves fishing, hunting, baking, teaching Jazzercise and most everything outdoors!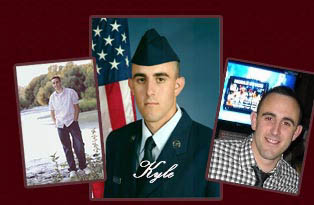 Our son Kyle, has taken a recent new direction in his life, he completed 4 years in the US Air Force and is pursuing the completion of his college education. We are proud he is the first family member to serve our country in the military!

He makes his home in Huntington Beach, California and he is passionate about his employment at eSports Arena, Esports Arena has hosted and produced hundreds of esports events and is the industry leader in creating and curating dedicated esports experiences. A different kind of arena than Venture Farms is used to!!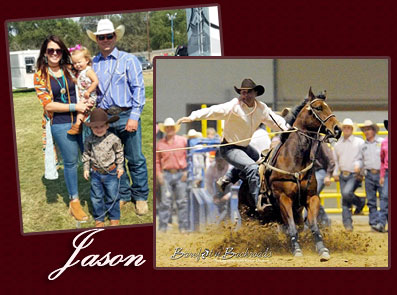 Our oldest son, Jason, has completed his college education and has made his home in Ellensburg, Washington.
He is building a commercial cow herd, competes as a PRCA cowboy on the West Coast and trains and sells rope horses. Jason competed in the CNFR for 4 years in a row, qualified numerous times in the PRCA Columbia River Circuit finals, NPRA Finals, Pro West Finals, & ICHA finals, winning several year-end championships in calf roping, team roping recently placing 4th in the World Series of Team Roping in Las Vegas, NV.
Jason and his wife, Hailey have two adorable children, Hudson and Maley! Hailey is an accomplished horsewoman and loves to compete and train barrel horses and enjoys roping with Jason too! She has her own business, LuLaRoe Hailey Minor, a clothing sales company and she is a dental hygienist and enjoys keeping everyone's smile nice and white!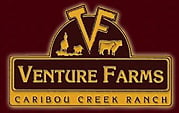 Harland and Jody Radomske
Mailing Address:
2847 N FM 113
Weatherford, TX 76088
----♦----
Office: (509) 968-3530
info@venturefarms.net
Click here for directions