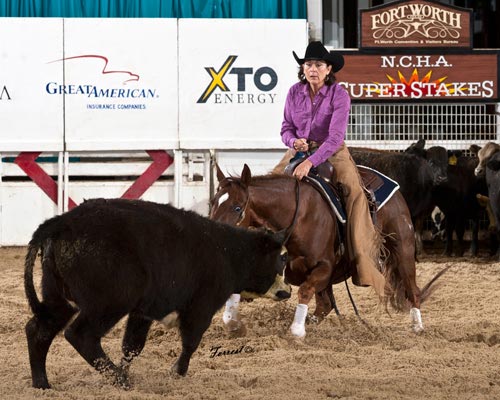 Click on images for larger view
Woody Be A King SOLD
2008 gelding
Nitas Wood x Ms King Brow

CLICK HERE TO VIEW VIDEO
(Windows Media Player required. If video does not play from website or if you are experiencing playback problems, please RIGHT CLICK and then select "SAVE TARGET AS" and save it to your desktop. Then open it in Windows Media Player.)
{
Nitas Wood
{
Zack T Wood
Nitas Quixote
Woody Be A King
Ms King Brow
{
High Brow Hickory
Skeets Lass
This is a really solid 4 year old gelding that was trained by Phil Hanson in Weatherford, TX. He is really easy to ride and show because he is very correct with a great foundation!

He has LTE: $8000 A few of his placings;
* 2011 NCHA NP Futurity 6th place in Senior
* 2012 Cattlemans Derby Amateur 3rd Place
* 2012 Super Stakes Amateur split 31st out of 120,(last one to miss finals)
* 2012 Arbuckle Aged Event, Derby Am, 11th.

He is very nice minded and easy to ride and be around. He will be shown in Northwest Aged Events until sold. Never had a soundness issue and no vices.